Moment of Release
At my public banding demonstrations, I ask children to "help" me release the birds. The youngest may need a little extra supervision, but they all leave with a memory that will influence their relationships with the natural world for the rest of their lives.
You don't need to see the expression of wonderment and delight on this little girl's face or feel the tingle of the bird's heartbeat in her palm to understand the magic we shared as one hummingbird regained its freedom.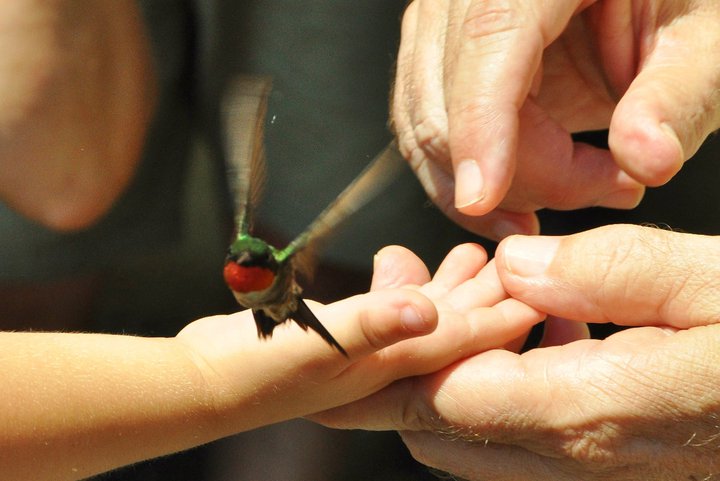 Photo © Fred Cavese. Here's a YouTube video of another release.